OUR PLEDGE
is to service you in a timely manner and make your experience hassle free and straightforward. ProFleet does this by finding out everything possible about your vehicle's problem before heading out to meet you. Then we make arrangements to repair your vehicle at your work, home or wherever your vehicle may be.
Once there, we make the repairs, and make sure your immediate problem is solved. It's that simple.
Our fleet maintenance program is designed to monitor and repair your vehicles at your convenience - your schedule, your location, your budget.
We are experienced in all types of hydraulic brake systems. If you notice brake noise, pulsations, steering pull or Brake/ABS lamp illuminated on your dashboard, ProFleet Mobile will diagnose and repair these problems on-site using the necessary equipment to accomplish the job.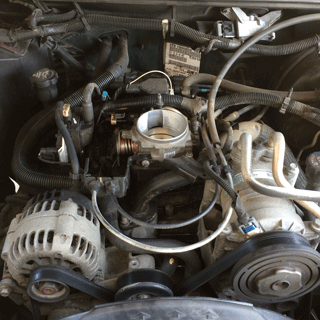 Starters, alternators and solenoids have a way of distracting the real issue at hand and it takes a seasoned technician to diagnose the difference. ProFleet Mobile technicians will test battery and charging systems to determine the problem and to mitigate any future break-downs.
STARTING AND CHARGING SYSTEMS
Fuses
Batteries
Starters
Alternators
Load Tests
COOLING SYSTEMS
Hoses
Radiators
Water Pumps
Thermostats
Block Testing
Pressure Testing
ELECTRICAL SYSTEMS
Turn Signal Switches
Headlight Switches
Brake Light Switches
Running/Stop Lights
Coolant Temperature Sensor
Throttle Position Sensor
Crankshaft Position Sensor
Camshaft Position Sensor
Idle Air Control Sensor
Speedometer Sensor
ENGINE MANAGEMENT SYSTEMS
Engine Diagnostics
Vehicle Speed Sensor
EGR Position Sensor
MAP Sensor
Mass Air Flow Sensor
MAT Sensor
Knock Sensor
Oxygen Sensor
ENGINE
Tune ups
Check Engine Lights
Fuel Pump & Filter
Cooling Fan Motor
Engine/Transmission Mounts
Timing & Serpentine Belt
Pre-purchase Inspection
SUSPENSION & STEERING SYSTEMS
Struts
Shocks
ball Joints
Pitman Arms
Idler Arms
Control Arms
Tie Rod Ends
Wheel Bearings
CV Axle Shafts
Universal Joints
Profleet Mobile Mechanic

serves North Austin & surrounding cities...
BRAKE SYSTEMS
Brake Pads
Brake Shoes
Master Cylinders
Power Brake Boosters
Brake Rotors and Discs